At the end of March, we attended the ARPA-E Energy Innovation Summit in National Harbor, MD. At the Summit we presented our work on power electronics tailored for fusion systems under an ARPA-E GAMOW grant. It was a great experience to network with many other awardees of ARPA-E grants working on innovative energy projects and learn about the power electronics needs of potential customers so we could design our boards to these specifications. Shown below is our Summit booth which was run by PFS Mike Paluszek and me.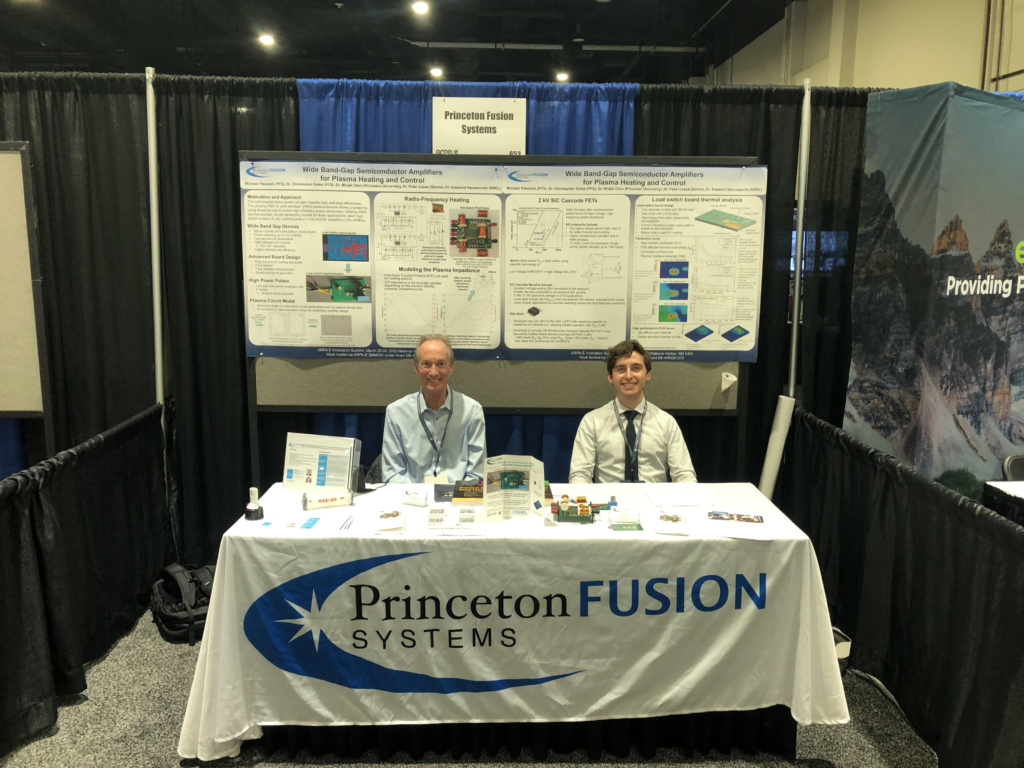 Our booth contains prototype circuit boards developed by PSS and our collaborators at Princeton University (the Princeton Power Electronics Research Lab), along with flyers and other learning materials. The posters mounted behind us describe the work done by us and our collaborators: the Princeton Power Electronics Research Lab, UnitedSiC (now Qorvo), and the National Renewable Energy Laboratory (NREL).
Breakout sessions included panels on: future plans for inertial fusion energy, nuclear & materials, rethinking the nuclear waste challenge, and scaling up innovations for impact in the private sector with the ARPA-E SCALEUP program. Dr. Neil deGrasse Tyson gave a talk at the Summit!
The pdfs of the trifold and posters at our Summit booth are shown below. If you have any power electronics requirements for your systems, please contact us at info@princetonfusionsystems.com!